DATA VISUALIZATION is my debut fanzine based on the 1987 spinoff series of a popular science fiction television franchise.The activity book contains twelve single-panel cartoons, five pen-and-paper games-- including a "CrossWorf" Puzzle and a sentimental Mad-Lib.Print and digital copies are available via ko-fi.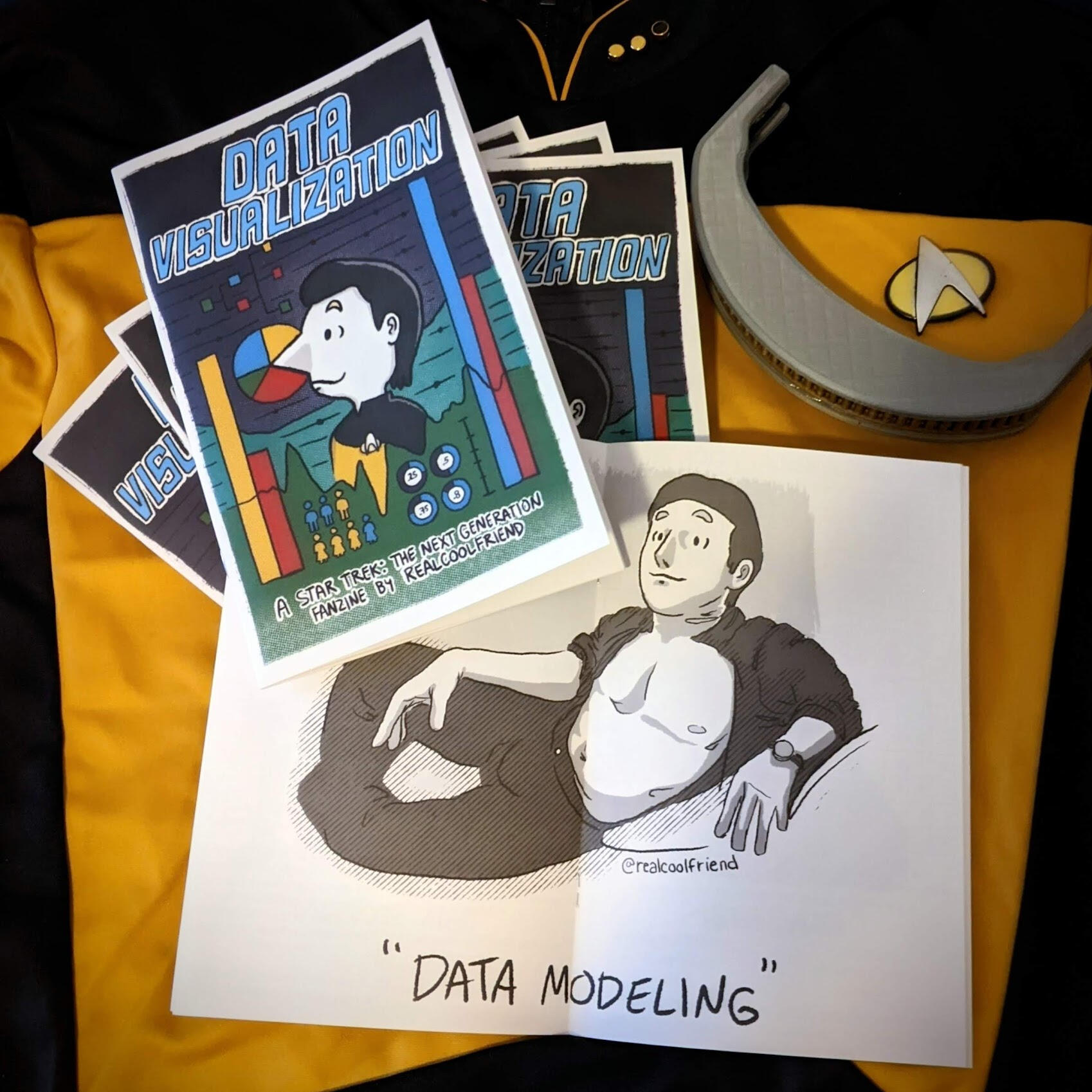 Sacha Jones is a cartoonist and illustrator based in New York City.In 2022, they self published DATA VISUALIZATION, an activity book and anthology of single-panel cartoons inspired by Star Trek: the Next Generation. My Day At the Zoo, an autobiographical comic exploring childhood anxiety and police violence is forthcoming from Paper Rocket Minicomics in 2023.Sacha has been sharing their work online as Cool Friend (@realcoolfriend) since 2016.
email | commissions | instagram | twitter
This comic is a work in progress.